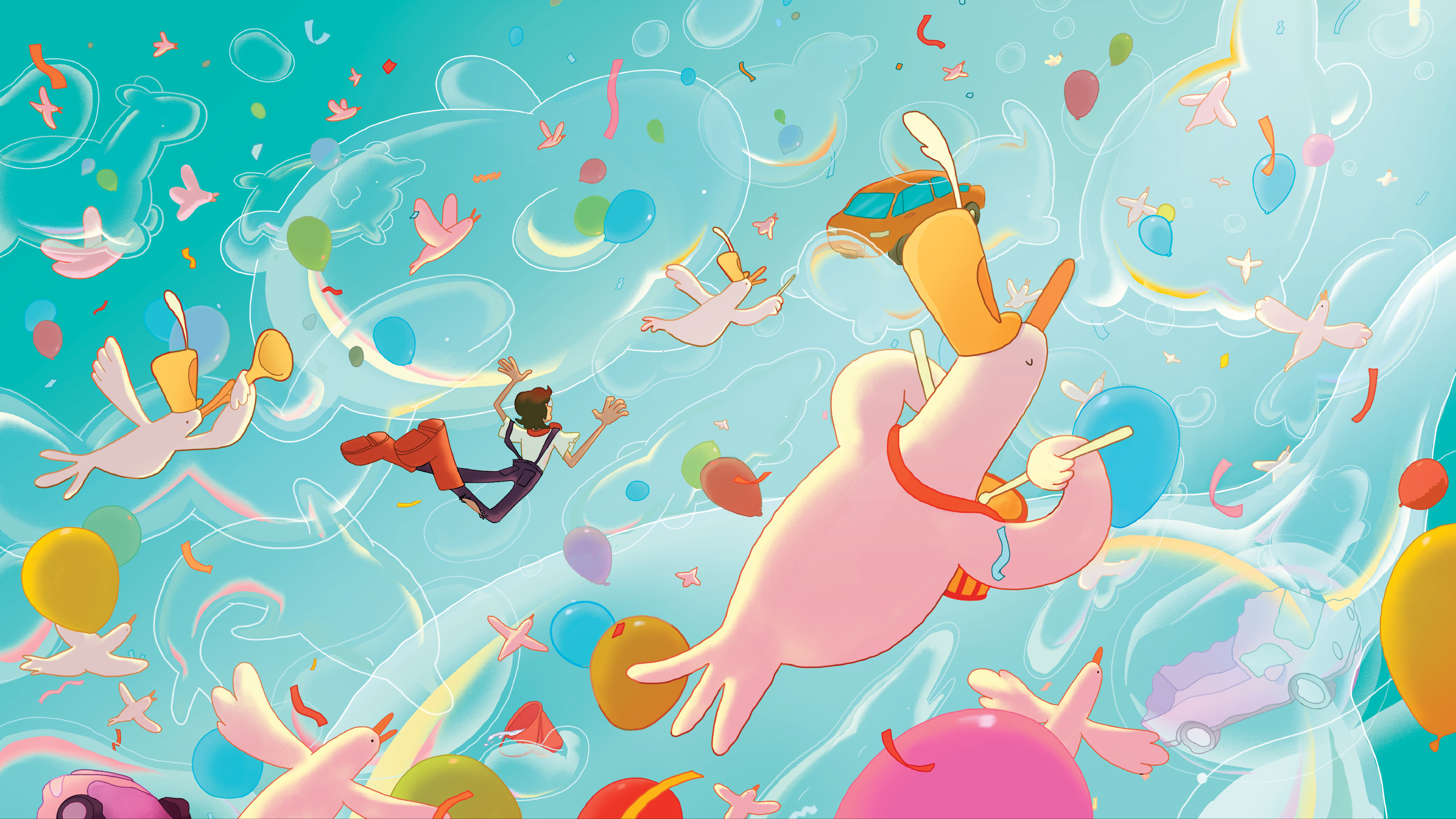 ---
Briefed with designing styleframes for a minute long film demonstrating the power of music through Spotify, with a young adult/adult audience in mind, we centered our concept to showcase how music can bring fun and inspiration into even the most mundane activities. To relate to the audience, we begin with showcasing our main character being overworked and tired of routine life, but as he begins to doze off and music drifts in, the whole car wash into a giant parade of fun.
Recognition
2023 Young Ones Advertising, Craft in Art Direction Shortlist

Collaborator
Tiffany Chen

We collaborated throughout the entire process, working together on ideation of story, creating moodboards, taking reference pictures, creating multiple storyboards, color sketches, and of course, the final creation of the illustrations that make up the sequence.