A little corner on my website to showcase some other work that I've created! I enjoy making illustrations, zines, little figurines, printmaking, and experimenting around in my sketchbook.
Children's Sketchbook—
Project where I took a childhood book of mine and recycled it into an experimental and playful sketchbook.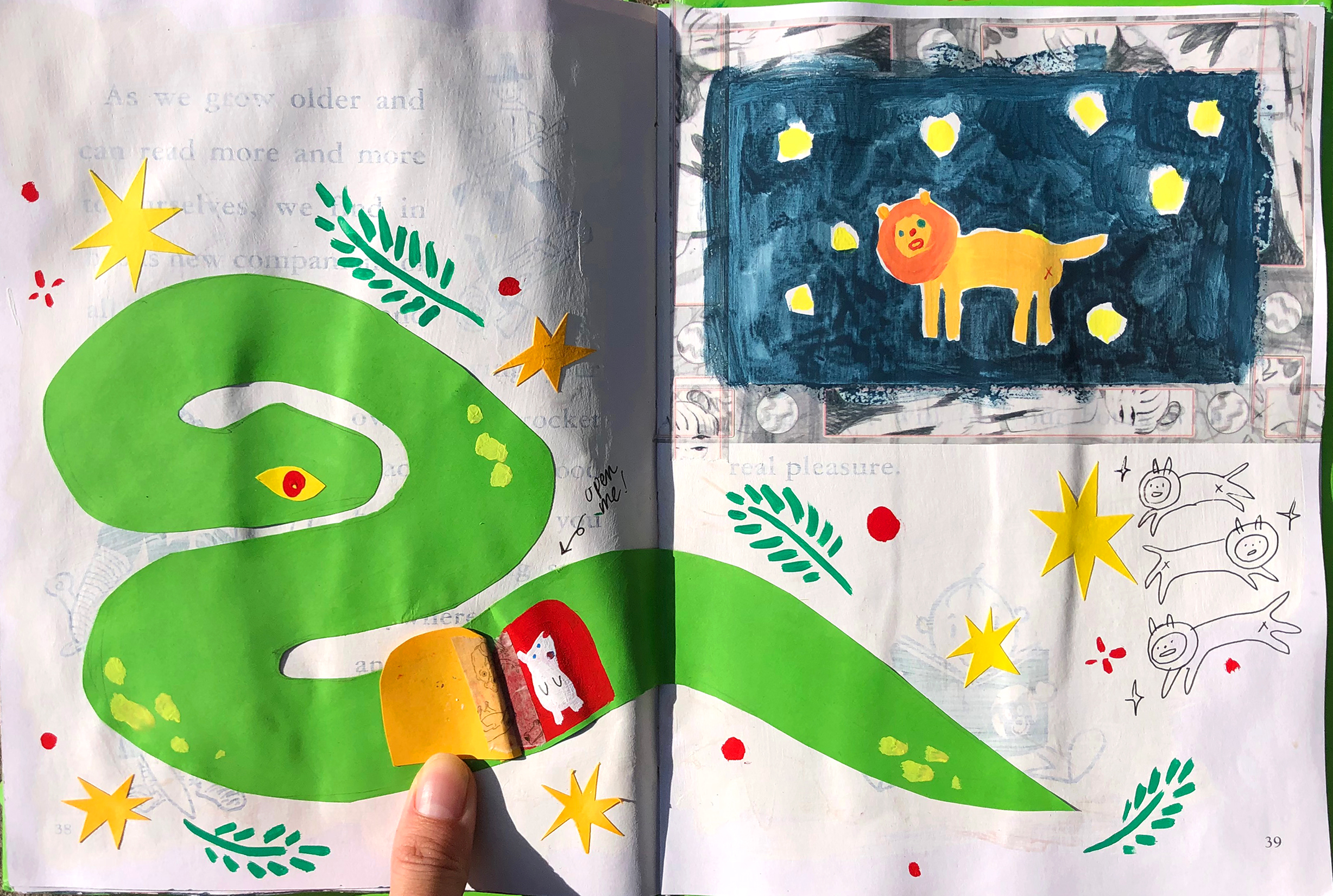 Mutants Zine—
A 20 page zine revolving around the sad stories of three different mutants and the reality of their peculiar lives.
Guitar Dog—
Papier-mâché of a dog rocking out some epic tunes with a red guitar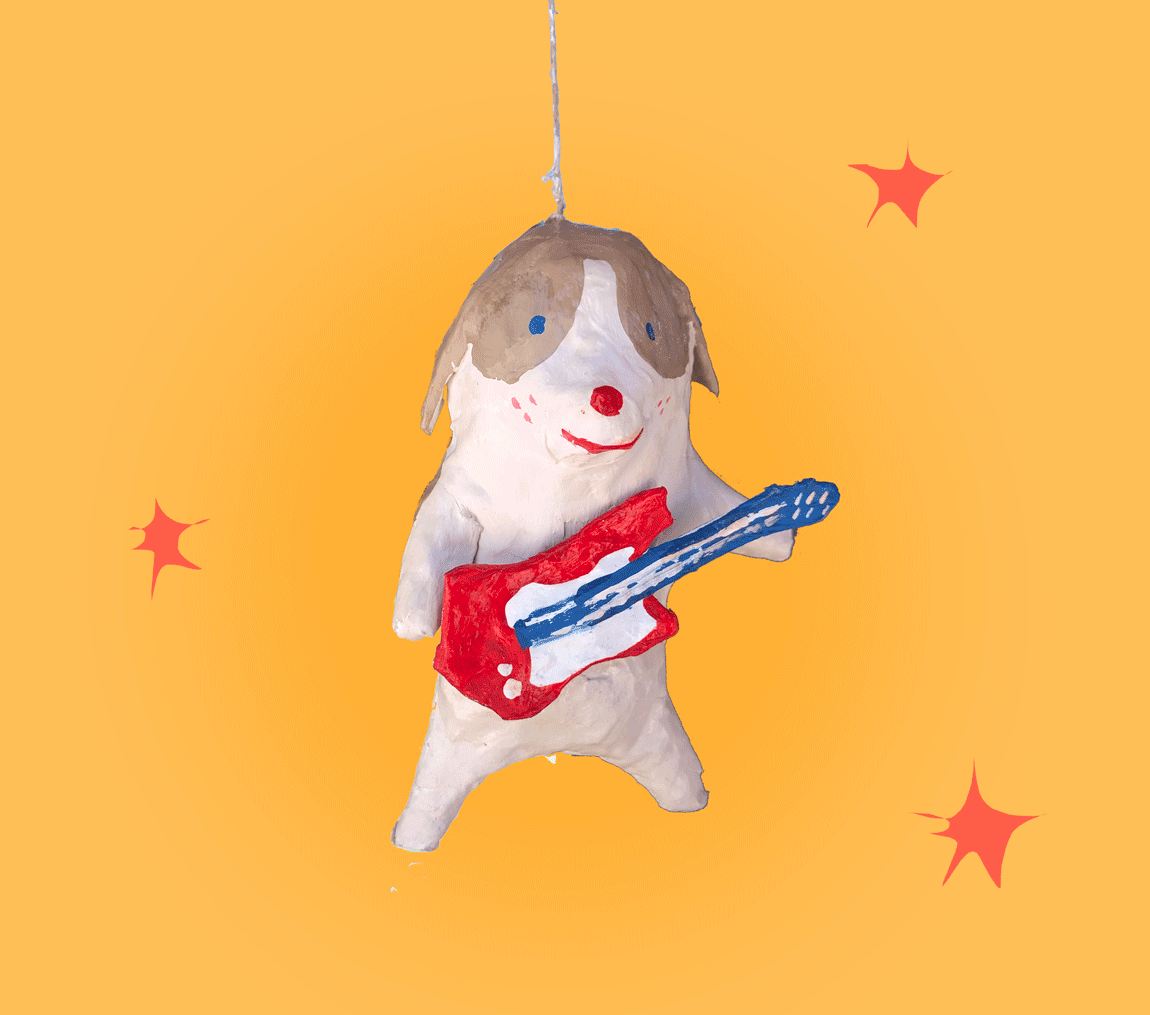 Apple Dog—
Super Sculpey with a tinfoil base, colored with acrylic and colored pencil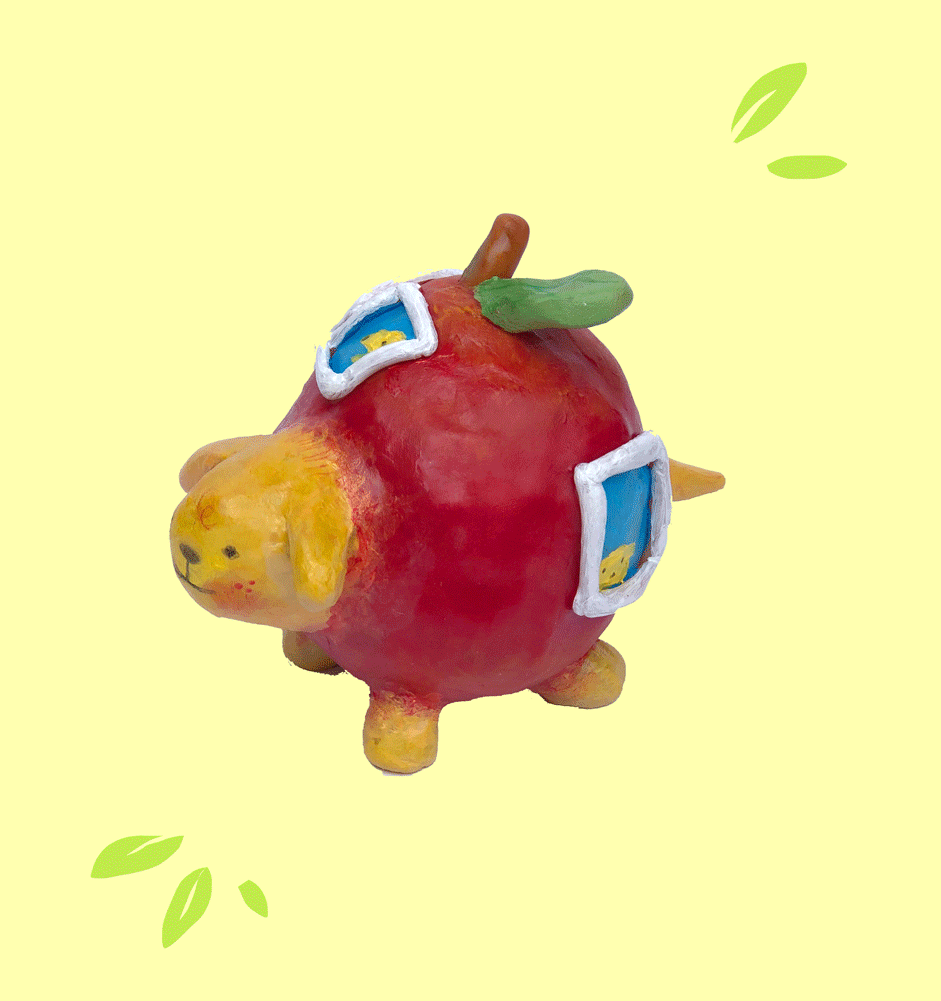 Shrimp Mecha Tank—
Super Sculpey with a tinfoil base, colored with acrylic and colored pencil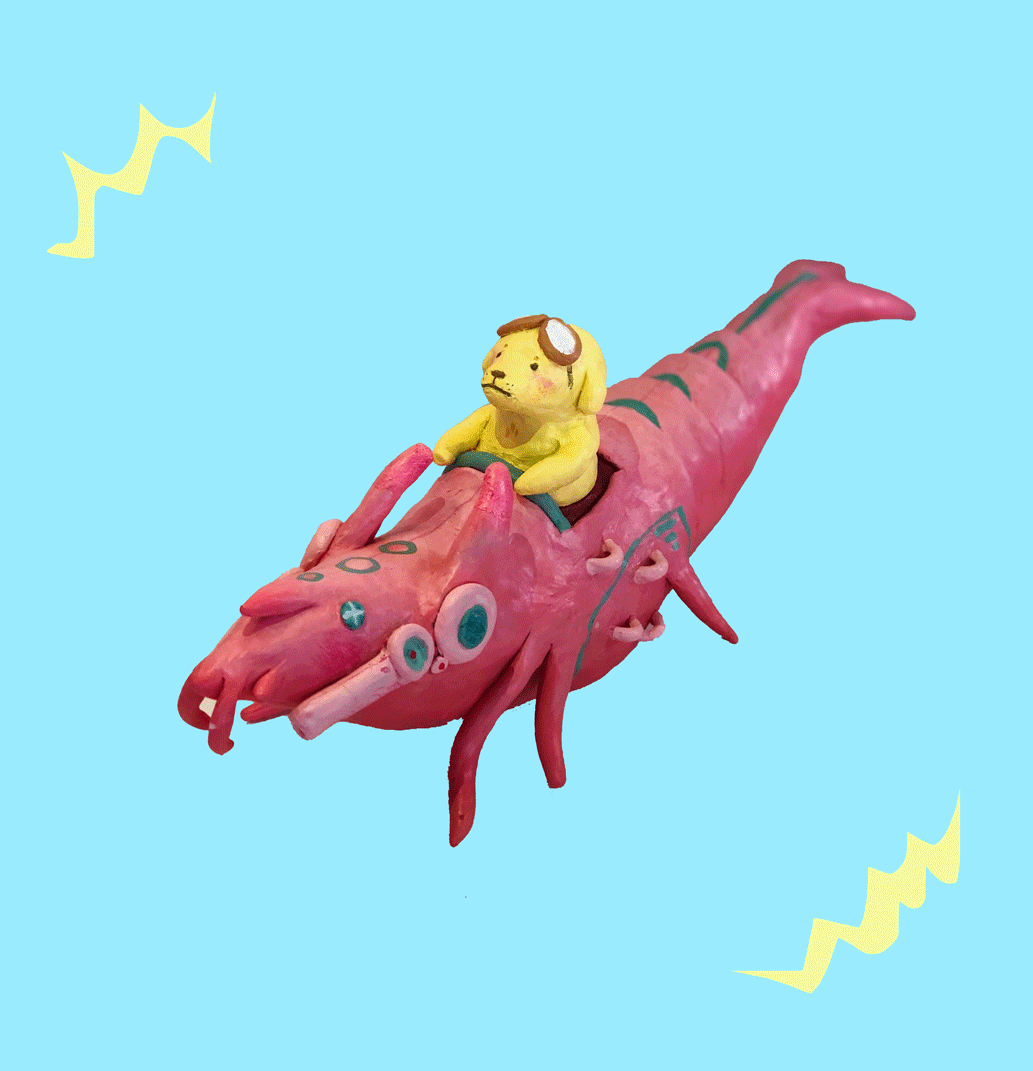 Foldable Carpool Dog Cutout Toy—
Download and instructions available on my
Gumroad