From ideation, to capturing the right footage, to modeling, animating, then finally to the final composite, I enjoy the process of creating personal motion tracked animations to bring whimsy into the world around me.
Plant Corner

Inspired by my own indoor plant garden, I created a scene with my plants on full display, imagining little creatures tending to the garden while I'm away.

Drawing with Chalk

Using footage from the street outside my house, I imagined a nostalgic scene of two creatures drawing with chalk on the pavement. With this scene, I wanted to imagine the chalk drawings coming to life as they are being drawn.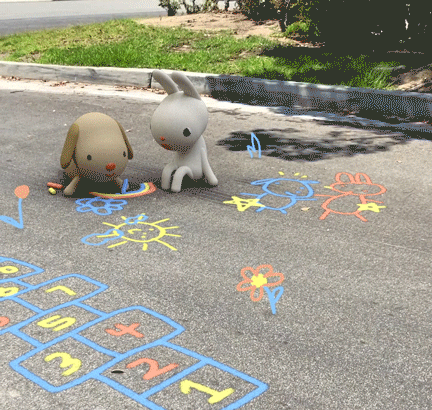 Me in a Minute

Created for the short beginning scene introducing myself for my "Me in a Minute" video for my graduation in the
Fall of 2022.