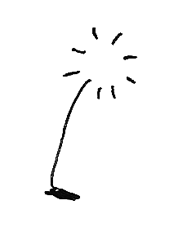 So nice to meet you! I'm Sarah Oh.
Sarah is a Korean-American illustrator, animator, and motion designer based in Los Angeles, California. Her work often explores the worlds of both 2D and 3D, experimenting with bridging the two mediums to create unique and playful experiences, but also expands into territories of branding and design in general.
Drop a line and let's create something together!
sarahoh.draws@gmail.com ︎︎︎

resume ︎︎︎


︎
︎
︎
Recognition:
︎︎︎International Motion Art Awards 8,
American Illustration, 08.2020
︎︎︎Giant Robot, Post it Show 15, 12.2019
︎︎︎LoopdeLoop Indie Animation Festival, 02.2020
︎︎︎Gallery Nucleus, Power in Numbers 5, 02.2020
︎︎︎Williamson Gallery, SU2019, SP2020
︎︎︎1111 Gallery, FA2018 - SP2020
︎︎︎ArtCenter Provost's List, FA2018 - FA2020