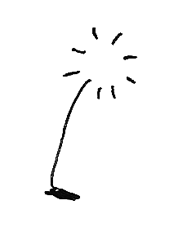 Hi, my name's Sarah Oh. Nice to meet you!
Ever since I was a toddler, I've always found myself gripping a pencil in hand (often because my mom said it was the easiest way to keep me quiet). Even at a young age, I was able to understand the power of art to serve as a unique means of escape as well as a communication from visionary to viewer. Carrying this fascination of storytelling since childhood, I ended up on the path of becoming a motion designer with the goal to reach others through my work.
When I'm not creating, you can find me hiking for Pokemon Go or redecorating my
animal crossing island
for the third time. Drop a line and let's create something together!
Get in touch:
sarahoh.draws@gmail.com ︎︎︎

resume ︎︎︎


︎
︎
︎
Recognition:
︎︎︎International Motion Art Awards 8,
American Illustration, 08.2020
︎︎︎Giant Robot, Post it Show 15, 12.2019
︎︎︎LoopdeLoop Indie Animation Festival,
02.2020
︎︎︎Gallery Nucleus, Power in Numbers 5,
02.2020
︎︎︎Williamson Gallery, SU2019, SP2020
︎︎︎1111 Gallery, FA2018 - SP2020
︎︎︎ArtCenter Provost's List, FA2018 - FA2020